The only way
to clean your dog.
We are here to put our furry friends first, creating clean, natural & sustainable products. Everything in our products have a purpose, to keep our dogs coats and skin happy, healthy & clean.
This is Natural Pet Care |
kind without compromise
Giving Back
We're proud to support amazing charities and initiatives such as Underdog International & Ecologi. For every purchase of The Shampoo & every order placed, we give back to help support these projects and offset our carbon.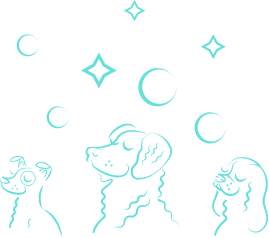 "Must say that we absolutely loved the shampoo: a lovely light and fresh smell. Completely different from the previous heavy smelling dog shampoos we used. Well done!"

Simone & Ron
"I've shopped around so much for a good quality shampoo and I'm so relieved I came across Clean Dog! It lathered so well and I was surprised at how little I had to use to cover my German shepherd x border collie given her size! Her coat was super glossy and felt clean afterwards, with the added bonus of not smelling over perfumed for days after."

Natalie
"Finally a dog product I am excited to use! The Shampoo left our beautiful pup with the most glossy and conditioned coat. The Towel made drying so easy and The Fur Massager helped get all of her knots out!"

Alex
About the brand...
Founded by Pablo the Cavalier (with a little help from his humans), The Clean Dog Co was created to provide clean, kind pet care, that works.